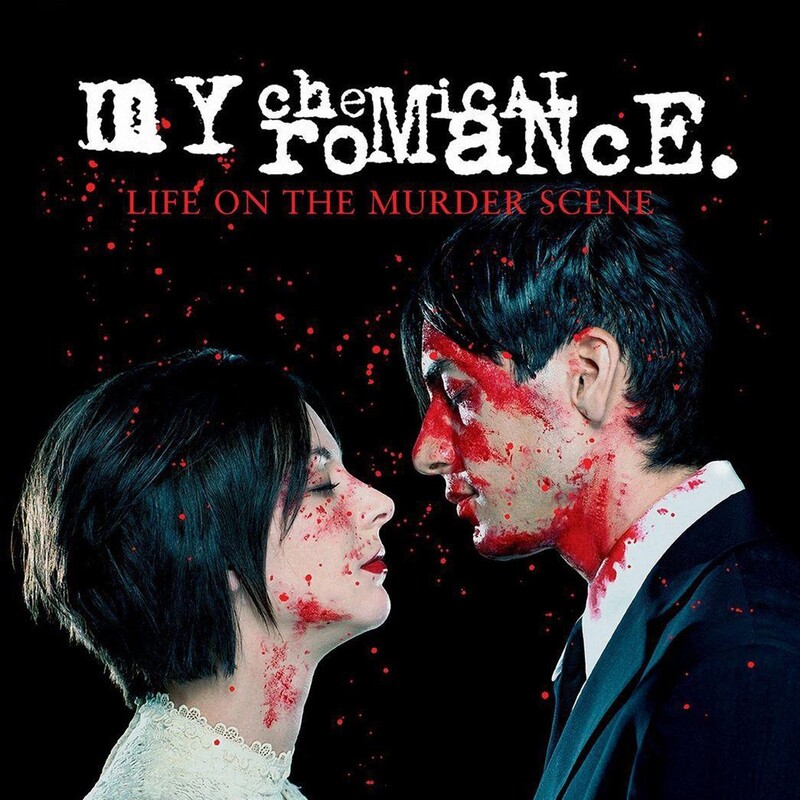 Life on the Murder Scene
is a Double DVD and Live CD box set by
My Chemical Romance
, released in 2005. It has sold over 50,000 copies and has been voted HMV's #1 album for 2005.
Track Listing
Edit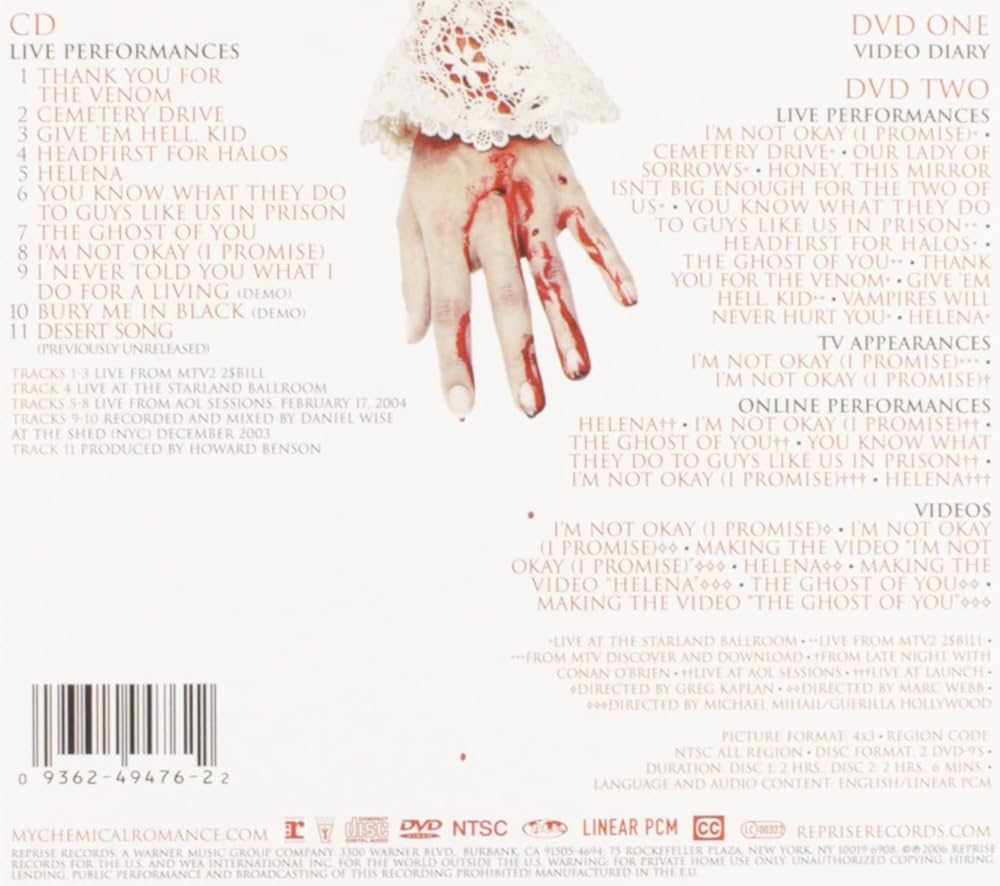 DVD one:
Video Documentary
DVD two:
Live performances at:
Live at Launch
Discover and Download
AOL Music Sessions
Vans Warped Tour '05
Live CD:
Thank You For The Venom
Cemetary Drive
Give 'Em Hell Kid
Headfirst for Halos
Helena
You Know What They Do To Guys Like Us In Prison
The Ghost Of You
I'm Not Okay (I Promise)
I Never Told You What I Do For A Living (Demo)
Bury Me In Black (Demo)
Desert Song (Previously Unreleased)
Inside Message
Edit
On the inlay, there is a message to the purchaser(s) of the album, it says:
You hold in your hands the story of five kids who have had thier dreams come true. We would like to dedicate this release to our families and loved ones who've believed in us from beginning. To all of our friends who work tirelessly to keep MCR dangerous. And to the fans ... this is for you. Thank you from the bottom of our black little hearts for staying so pure, so passionate and so strong. Your belief in us is immeasurable and for that we will love you etrernally.
XOXO
-MCR
Life on the Murder Scene & Three Cheers for Sweet Revenge
Edit
The two faces on the cover of the album are a live version of the Three Cheers for Sweet Revenge cover by Gerard Way; the art on the cover of Three Cheers is called Demolition Lovers II. There is also a version without blood and flipped on the inlay.
The models on the cover are Jaime Andrews and Jamisin Matthews.
The picture of the woman on the hospital bed is called 'Just the way it goes' by Gerard Way in the Three Cheers, there is a live version of that where K (Gerard's high school sweet heart) is on the hospital bed.
Ad blocker interference detected!
Wikia is a free-to-use site that makes money from advertising. We have a modified experience for viewers using ad blockers

Wikia is not accessible if you've made further modifications. Remove the custom ad blocker rule(s) and the page will load as expected.